Two centuries after a global ecological disaster, the worlds of a mysterious covert operation and a young courier collide when a critical mission is blown. Markesha Nin only wants one thing: to find a better life for herself and her father. Hell bent on escaping the only home she's ever known for a better place, she takes a risky job that blows up in her face. Caught in a deadly trap with nowhere to turn, her only chance at finding a better life could ensnare her in a dangerous game she may never escape. Kamikaze is an award winning webcomic series inspired in equal parts by popular sci-fi, animation, and a wide range of current affairs. With a rich world and complex character driven storylines the series is an action-packed tale with an intimate dramatic heart.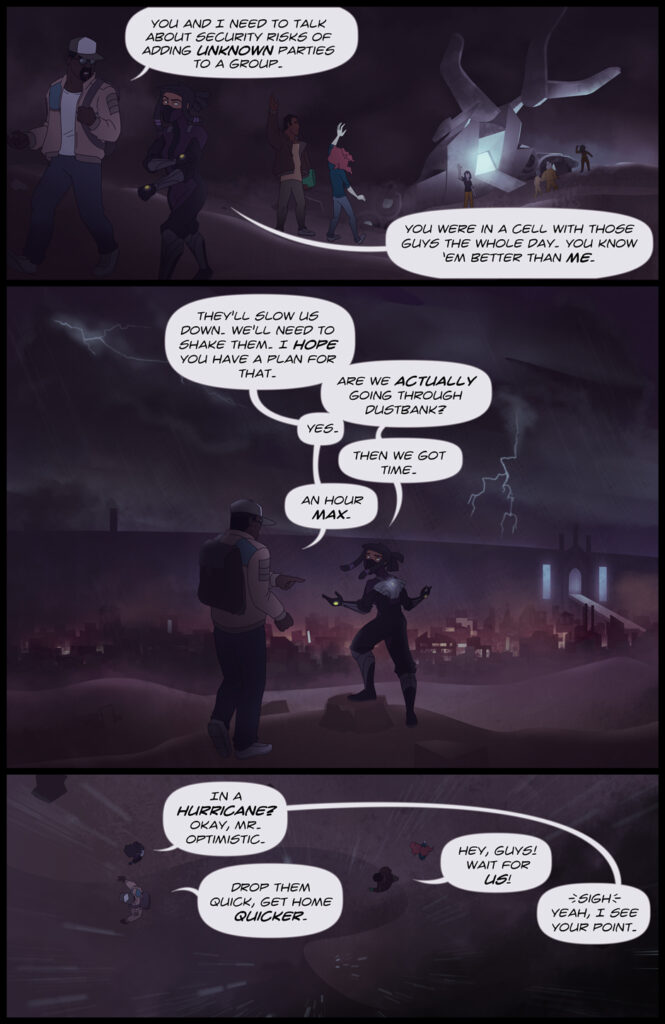 Markesha and Orson debate the wisdom of letting Julian and Ritch tag along as the storm starts to hit.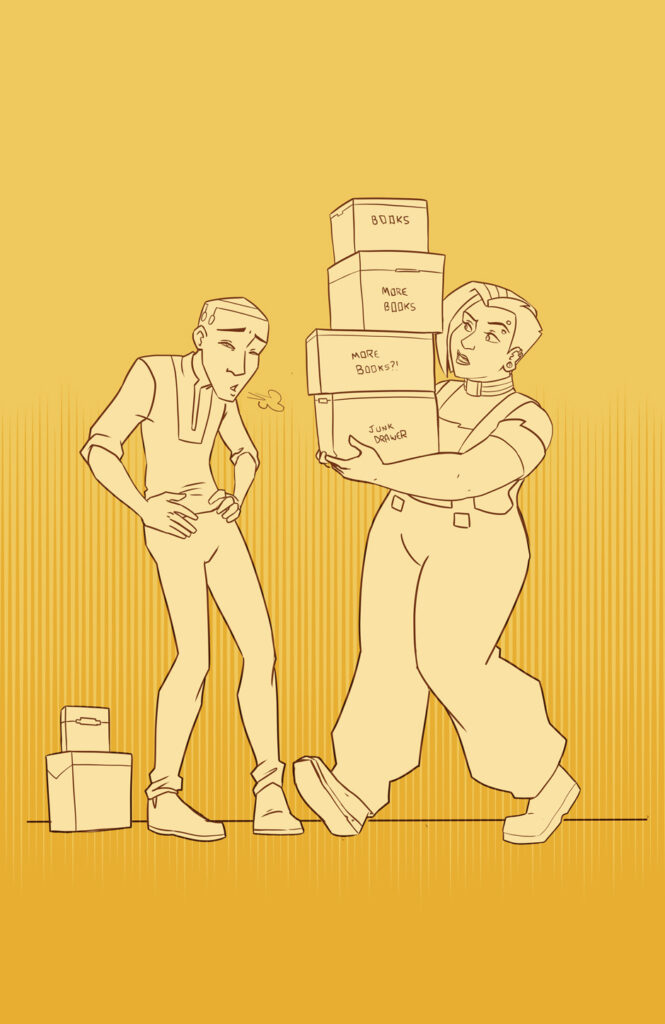 We're taking the week off as Carrie and Alan move into their new home!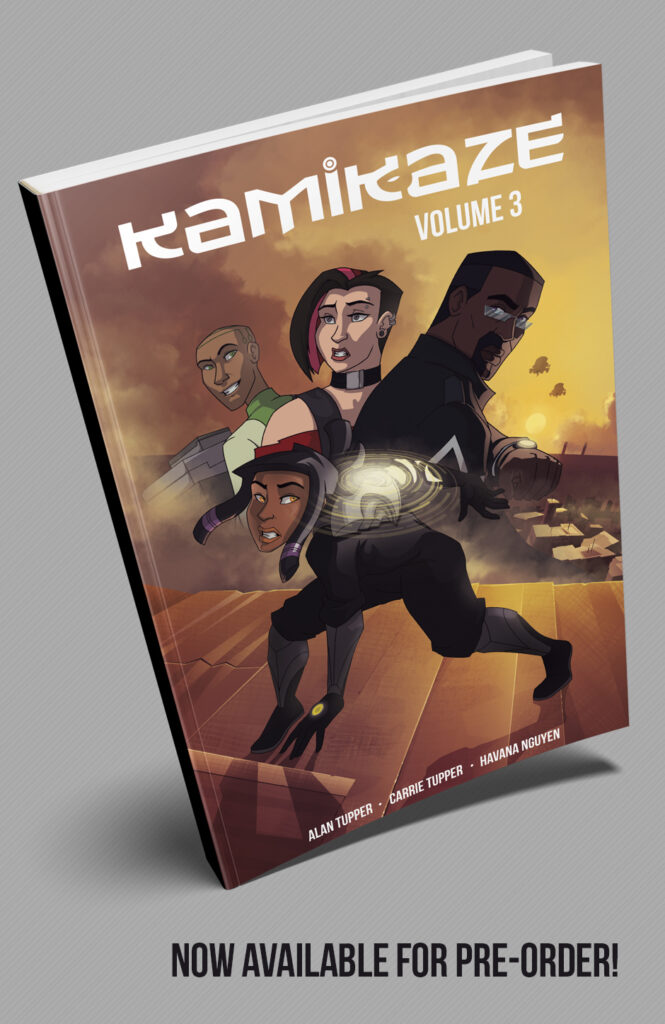 Here at last! The long-awaited continuation of the Kamikaze Origin Saga is available for pre-order. Reserve your copy today! After accepting a dangerous new job, Markesha's first day at work goes off the rails when her new boss Orson is targeted by the elite of Inner Trinity! Kamikaze Volume 3: Before the Storm – Part… Continue reading Pre-Orders for Volume 3 Open!